TRinE Story: Green Travel and Promoting Internationality
The following stories from students and staff at the University of Akureyri provide insights into the benefits of TR when it comes to crossing borders, promoting internationality, saving money and protecting the environment through green travel.
"In my every day I try to think very green. I try not to use the car unless it is really necessary, I think about what I buy and try to be aware of all the things I buy for my home, quality over quantity and that the materials are good for the environment. When I started studying at Akureyri university I found out that I needed to show up 3 times each semester for 6 hours each time, for this, I would need two days of travelling so this would be 9 days of work per semester. At the same time, I really wanted to meet my fellow students and there was a lot of presentation and group work set to happen, so I wanted to be able to participate. One of the teachers understood me very well and told me about the telepresence robots and that I could use them to show up for class and that I could even use them to join the other students for lunch or chat before/after class. This sounded perfect for me, so I hurried to book a robot for all three times, and it worked really well. I will for sure use them next semester as well!!"
"As a part of an Erasmus project, we used the telepresence robots to invite students from another school to visit us and talk to our students. They got a sightseeing tour around our school and participated in a meeting and seemed to enjoy it a lot."
"As a part of the national team in my sport, I sometimes need to travel for training camps or competitions mid-semester and then I cannot show up in person to the Lotas in my courses. To make this possible for me without missing out on the assignments in the Lota, I am allowed to book the telepresence robots when I am away and that way I can show up for classes and do all my work, group work, discussions and presentations just like the students that are onsite."
"We were having a conference at the school, and we really wanted the rector to open the conference for us, he was in another country so he could not show up. Instead of having him record something or join via a zoom call, we decided to show off the telepresence robots. It worked really well."
"Getting specialists to guest lectures in our classes was always a bit expensive because we had to pay for flights and sometimes even accommodation for them. We did not use online meetings because sometimes the specialist needed to walk between groups or talk to individual students, some even come to lead some work outside of the classroom, walk with students around the school, and so on. With the TR we have a possibility of getting a specialist to come just for an hour or two. The extra bonus in this is that since they do not have to take a whole workday out of their schedule, we can now get more specialists to join us than before."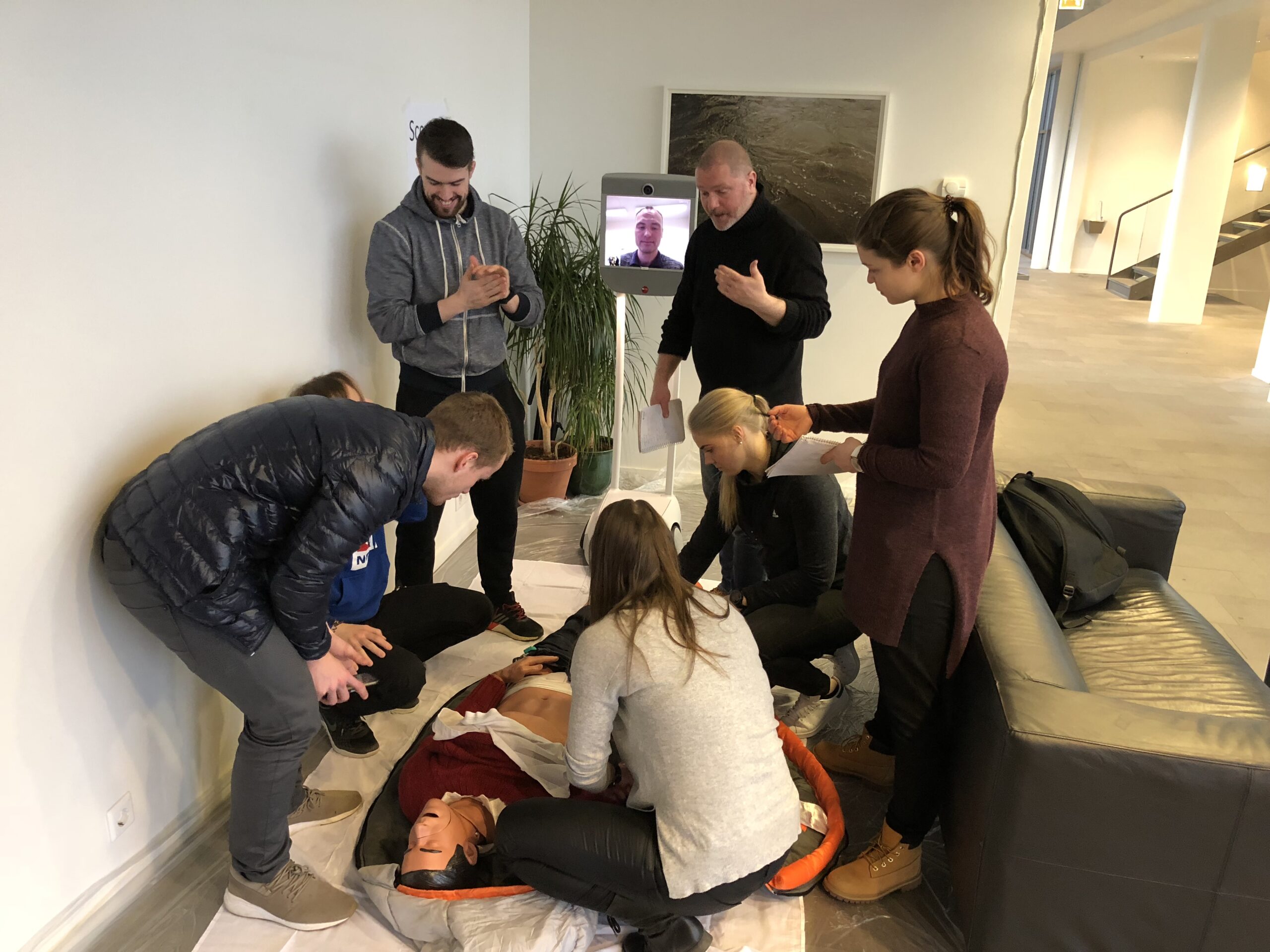 Photo Credits: University of Akureyri

Share your story!
Do you also have experience with telepresence robots in education? Contact us and share your story! We are happy to publish it as a guest article on our website.