Telepresence robots (TR) are mobile remote-controlled devices that represent the remote user via video and audio.
In the Erasmus+ project "TRinE – Telepresence Robots in Education" we deal with the question of how the educational sector can benefit from this technology, what challenges we face, and what projects and research already exist in this area. 
On this platform we collect our findings and make them accessible to educational institutions, parents, students, researchers and anyone interested in TR technology.
Telepresence Robots in Education
In the digital education of the future there is the vision of seamless virtual and physical access for every home and between each home and the school, as well as its inhabitants such as educators, students and parents. Among the increasing number of available teleteaching tools, the use of telepresence robots (TR) has particular potential. TR can compensate the lack of mobility of students for various reasons (i.e. distant residency, bad weather conditions, disabilities or illness, force majeure conditions such as epidemics) and enables them to study in a social environment, where they can take an active part in the class on a peer-to-peer basis. The technology also enables distant educators from remote areas or other countries to be present in class. Compared to common teleteaching methods such as video conferencing solutions, the advantages lie in the possibility to actively control the robots and thus also to occupy the physical space. Telepresence robots thus not only enhance the feeling of social presence, but also enable interactions with the environment, that are otherwise impossible. 
On the TRinE Plattform, we publish ideas for the use of telepresence robots in education, report on our research, and share news and insights to other projects related to the use of Telepresence Robots in Education. 
Check out the featured articles, browse through all TRinE Ideas or share your own experiences as a guest author.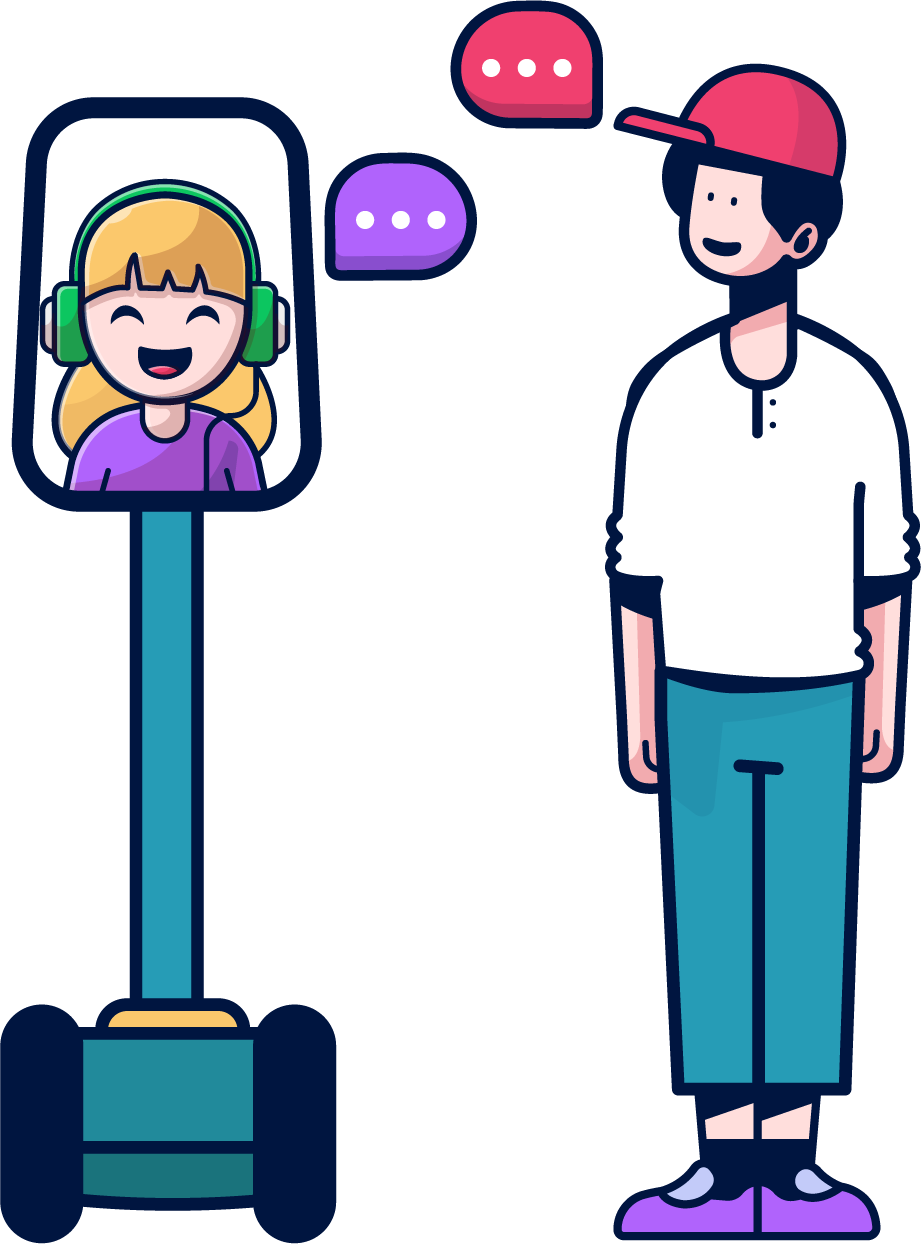 Please take some time to participate in our survey and follow these steps:
Please browse through our TRinE platform
Try to find information about Telepresence Robots that are relevant for you and learn how to use the technology in the educational sector.
Please fill out this short survey: https://de.research.net/r/Trine
All data is collected anonymously, the results will be aggregated and analysed by the University for Continuing Education Krems.
Thank you very much! Your feedback on our platform is highly appreciated! Feel free to share the survey link.